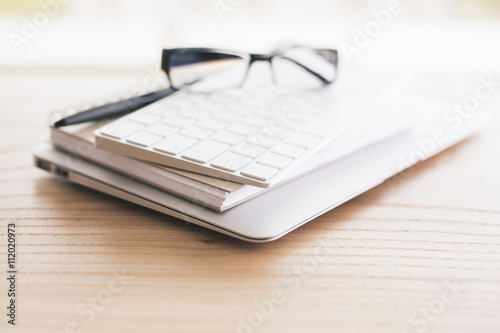 While many people see all the different forms of stationary as a pretty generic assortment of products, you can actually have completely unique varieties at your disposal. It's well known that the likes of paper with differently customized letterhead exists, but what you might not be as familiar with is customized memo pads. From different colors and patterns to having your name printed right on the cover or pages, it's possible to have unique memo pads that are truly yours, through and through. If you're close-minded, this may seem needlessly fancy, but the benefits of buying custom memo pads are pretty plain to see once you think about it.  
First of all, you can use several different memo pads to help you organize what each one covers. A lot of people keep multiple notepads on hand that all have the same design. They often end up having to dig through to find whichever specific one has the information they need at the time. 
With a nice array of unique memo pads at your disposal, you can get your hands on the exact material you're looking for much more quickly. You'll also be allowed to come up with whatever system works for you, i.e. a green pad for monetary matters. Having a quick visual reference like a customized appearance is a fantastic means of keeping better track of all of your different memos. 
Even if you're not in the market for blank notepads yourself, a custom pad will make for a fantastic gift for others. Maybe you're the sort to use your computer or mobile device for all your documents. That's pretty common these days, but we all know someone that still prefers pen and paper. Everyone has that one friend or family member that's always writing things down. A custom memo pad would make a great gift for those types. It's a good gift for the "person that has everything" as well, since a completely unique pad made to personal specifications is sure to break the mold. 
Of course, customized blank memo pads are also a whole lot more fun and personal than the standard fare. You'll be able to leave fully personalized notes much easier, and actually feel more of a connection with whatever you're writing down. Something designed specifically for you (or a friend or loved one) will always mean so much more than something generic that was picked up off of a department store shelf.
Some people say that life is all about variety and trying out new things. If that's really the case, then why not introduce something fresh into your stationary experience? Having a nice, high quality memo pad that's all your own will leave you more inspired to use it consistently, much more so than you would with something mass manufactured. In the end, thanks to the organizational benefits, gift potential, and personalized nature of custom memo pads, it's plain to see why you should consider giving them a try.